Like what you see? If you want to read Church Matters each week, there's an RSS feed, or you can just enter your email address here, and we'll send you new blog posts as they're written. You can unsubscribe at any time.
---
About Paul Beasley-Murray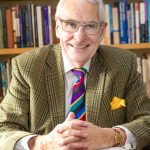 Paul is the chairman of the College of Baptist Ministers, and from 1993 – 2014 was Senior Minister of Central Baptist Church, Chelmsford. He can be contacted at paul@paulbeasleymurray.com.
Transform Your Church
Are you looking for resources to transform the life of your Church? If so, this website could be what you are looking for.